Scroll down to find floating home realtors, insurers, lenders and service providers. If you would like to see your business listed on this page click here.
Real Estate Agents – The purchase or sale of a floating home is not the kind of thing that you should leave in the hands of a friend or cousin who markets land homes.  Depend on the expertise of someone who really understands the Floating Home Market and can lead you through the process.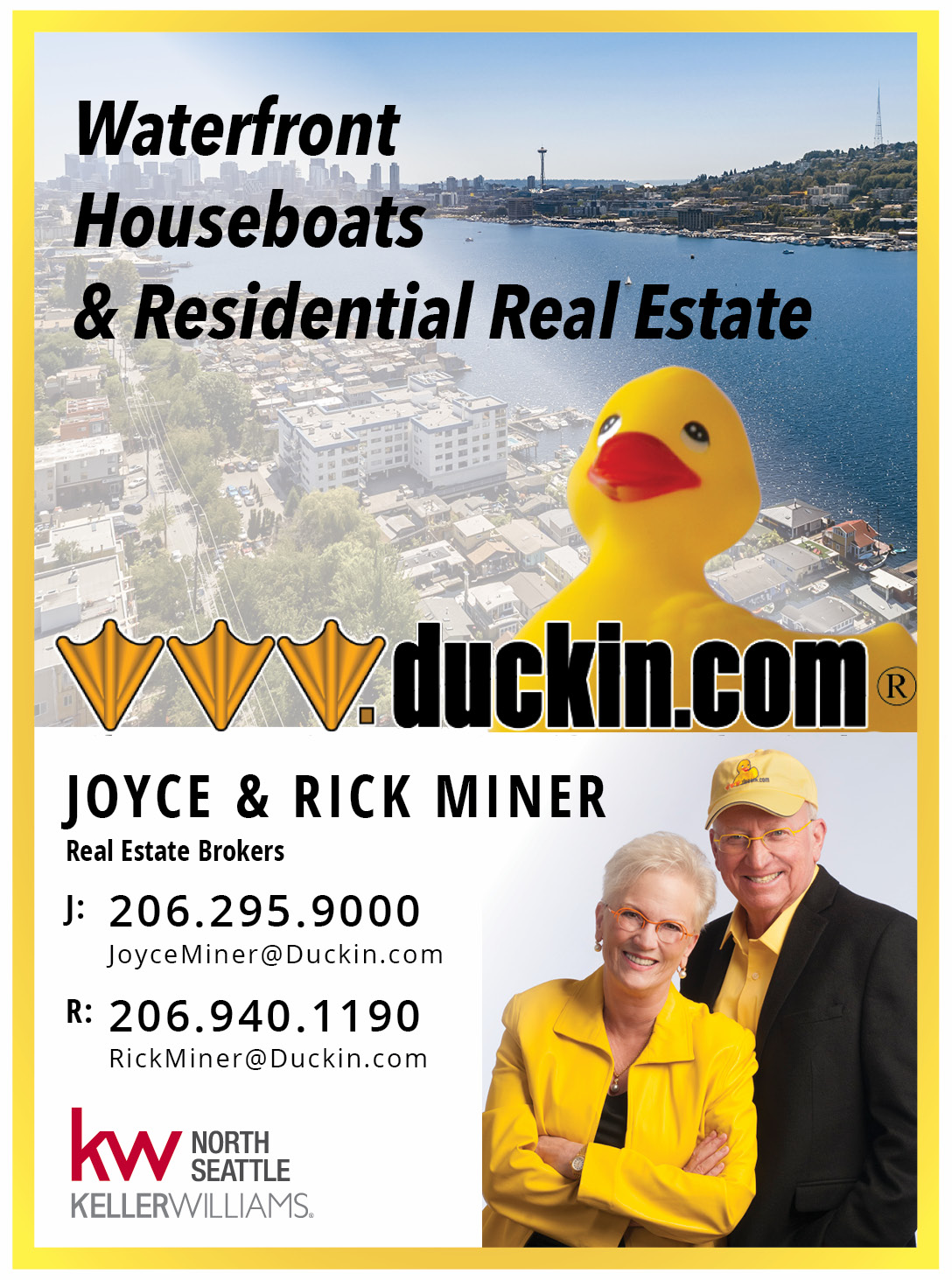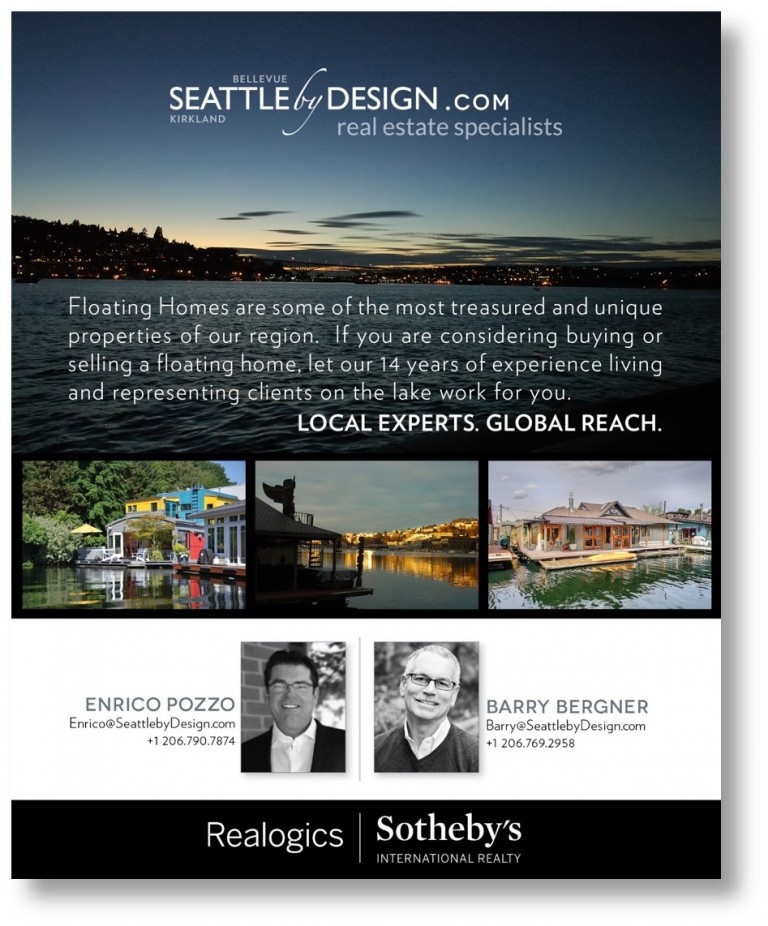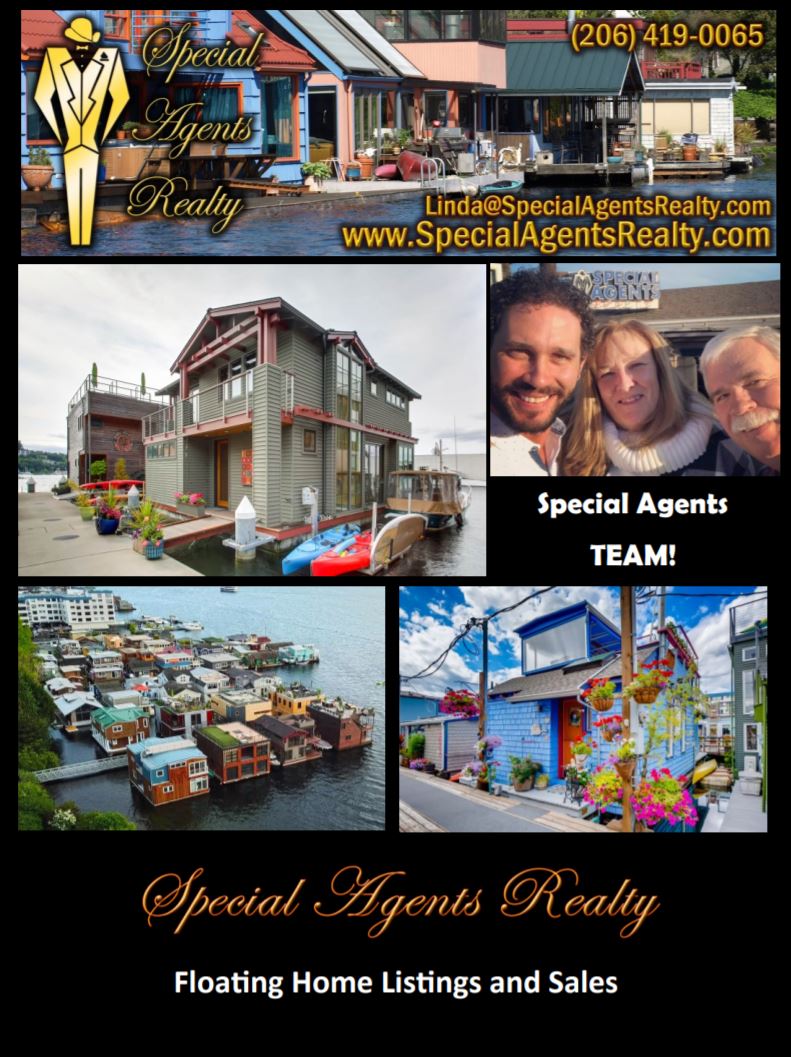 Melissa Ahlers – 206-356-2262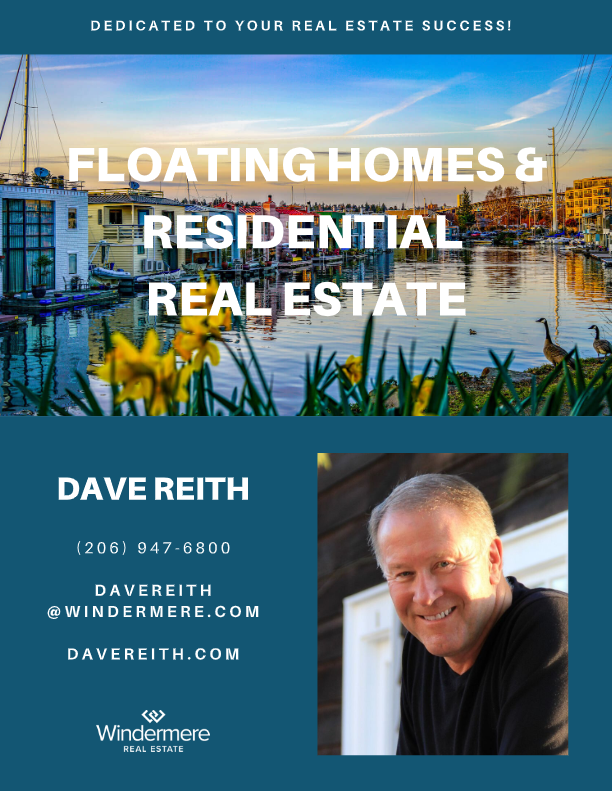 ---
Financing a Floating Home – Only a select number of institutions understand the floating home market. The institutions below are resources that can help navigate what you need to secure your floating home.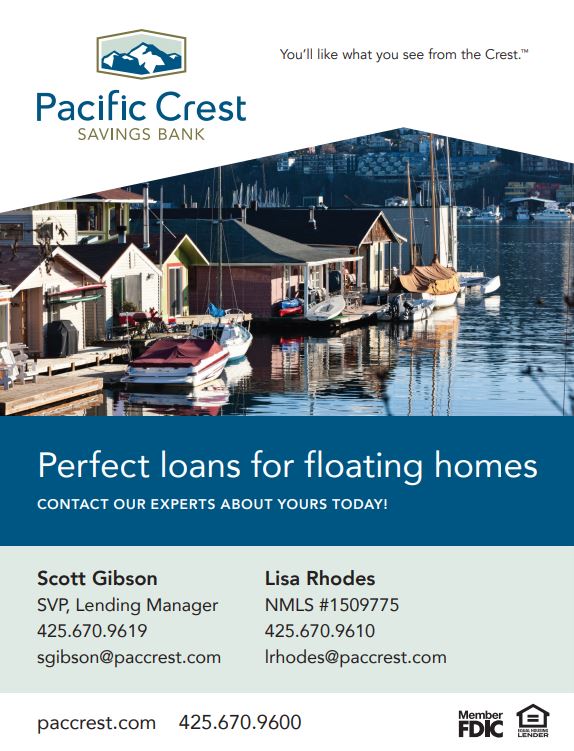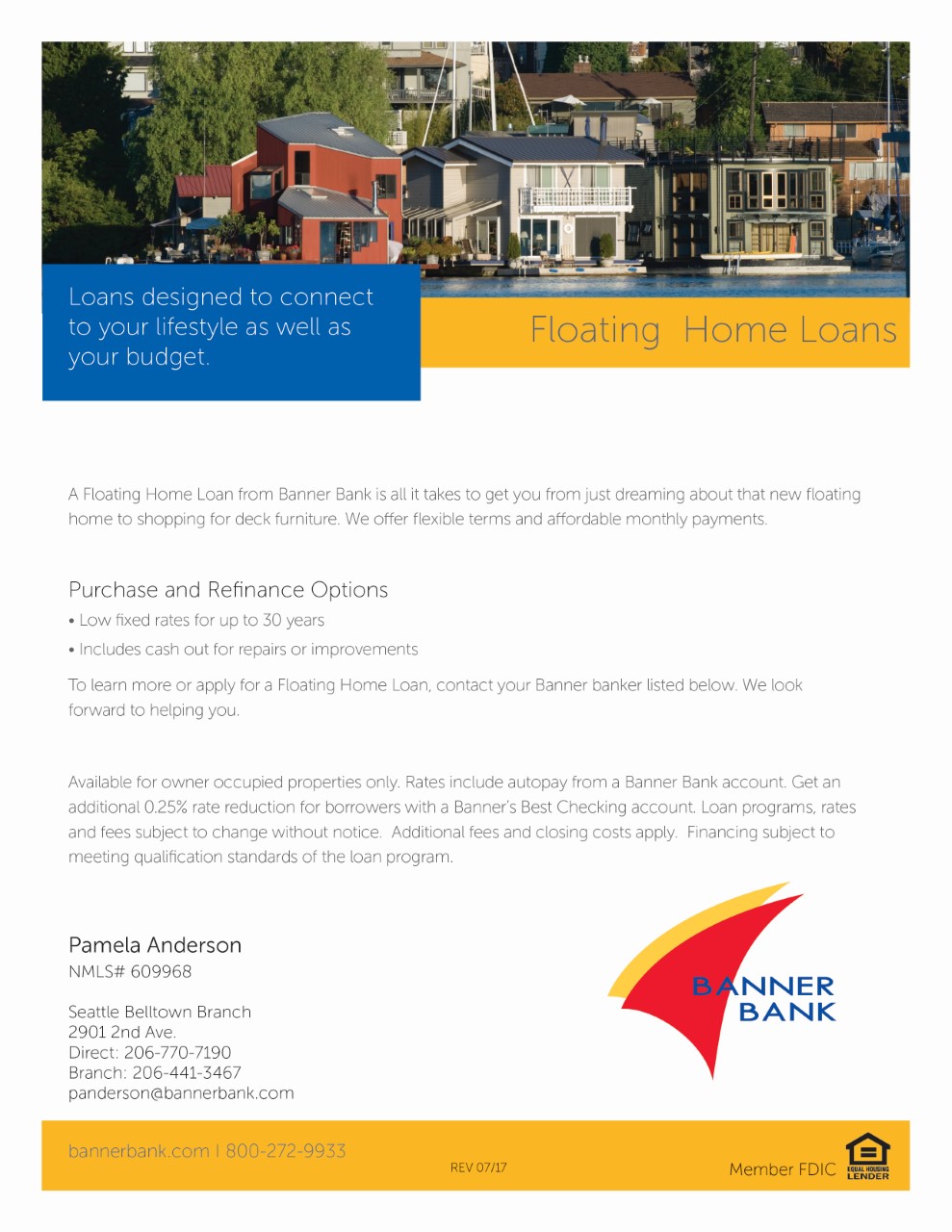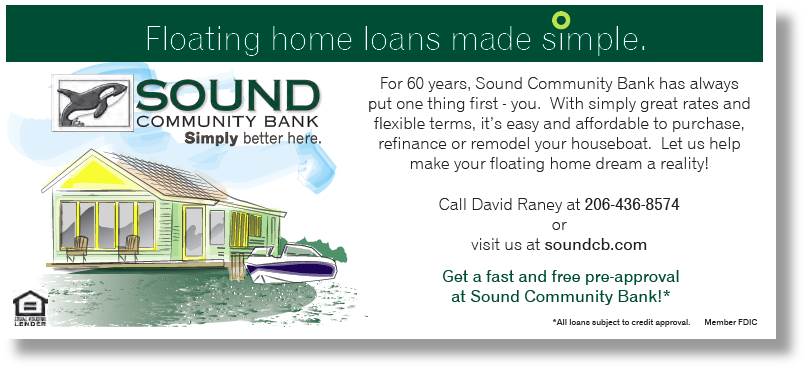 ---
Appraisals – Lenders will most likely ask for an appraisal and inspection for your floating home loan. You should look for an appraiser that has experience and understands the floating homes market.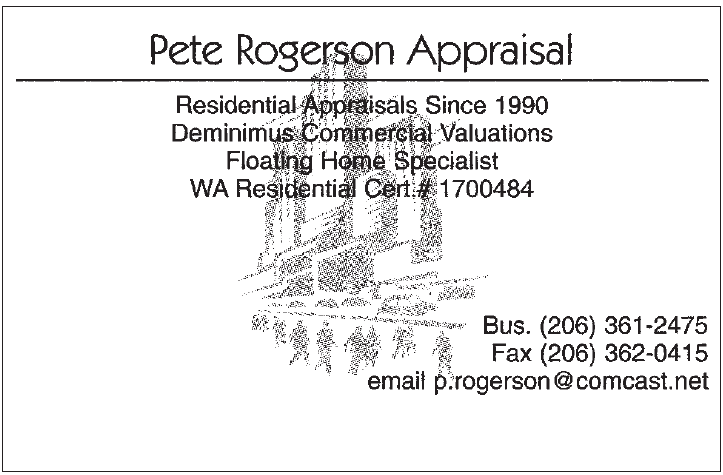 ---
Insurance – Many insurance companies do not understand how to insure floating homes. Look for a company who understands and can service the unique needs of the floating home owner.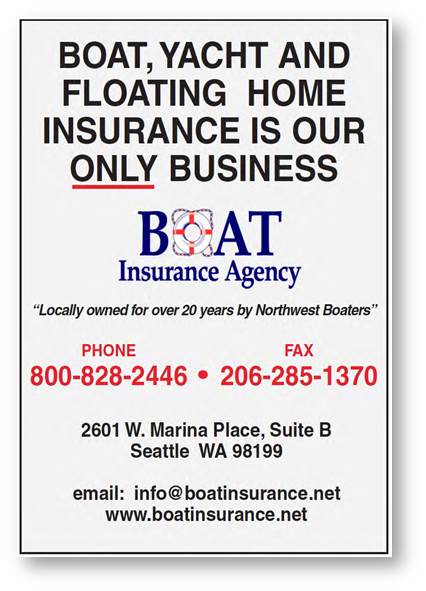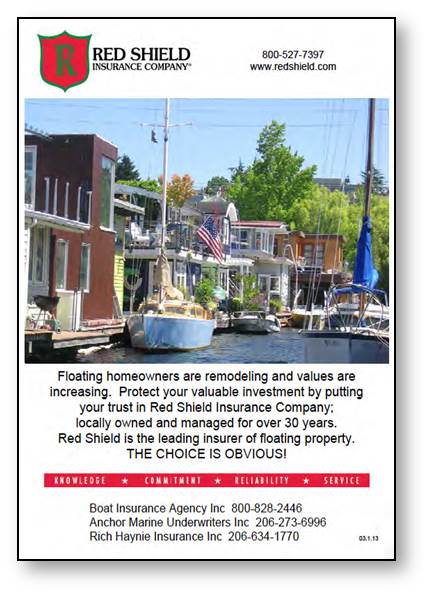 ---
Design and Construction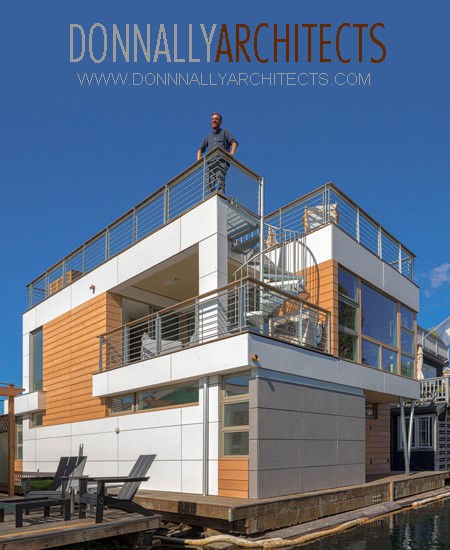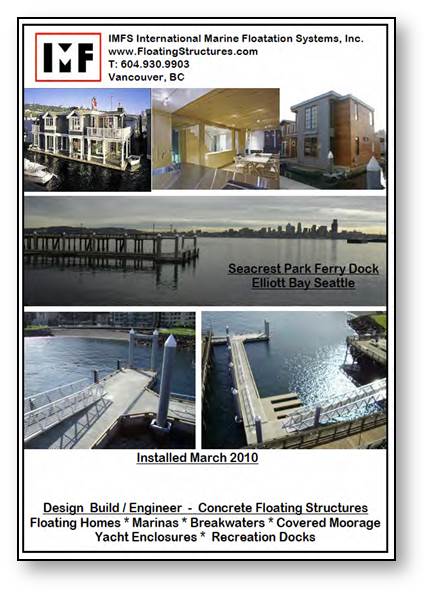 ---
Services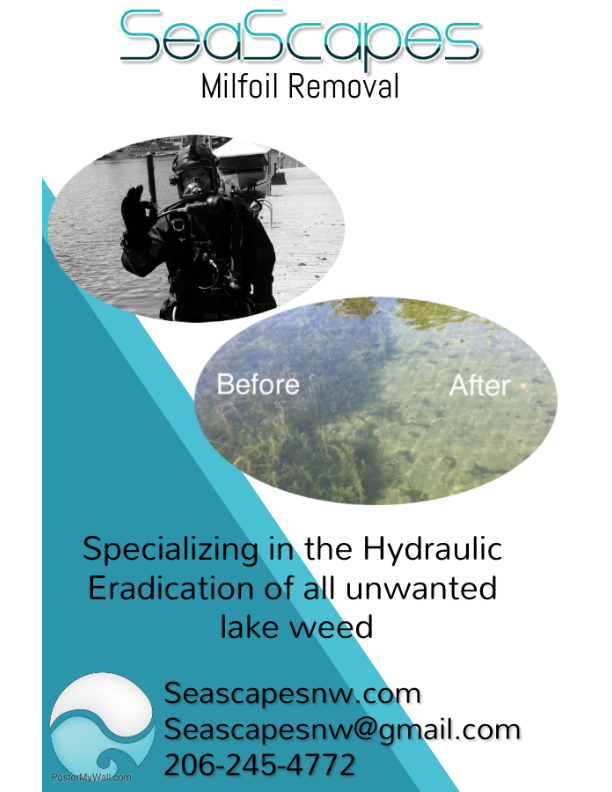 Flotation and Float Inspection – There are a lot of companies that understand how to adjust a foundation of a land home…but where do you go for repair and balance the foundation of a floating home or underwater
work?  Use an expert that understands a floating home!