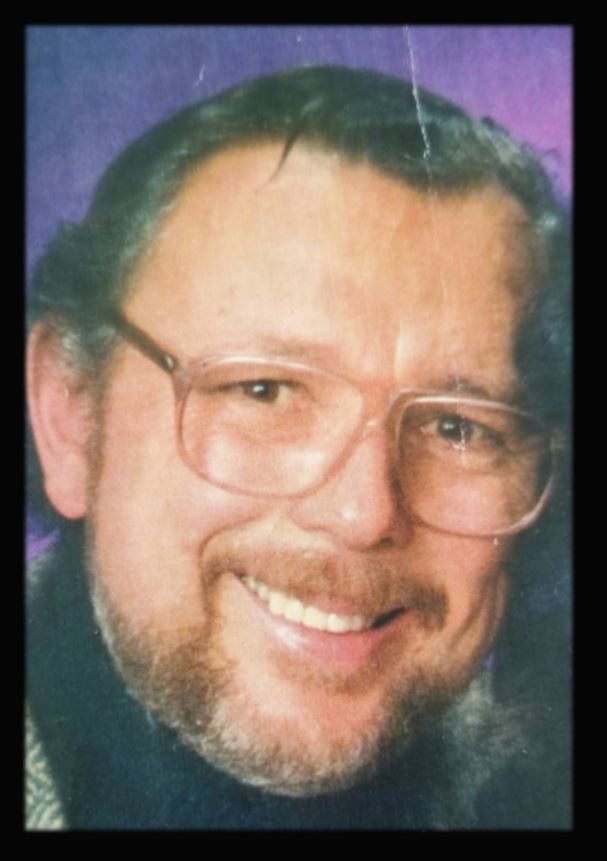 George Thomas Johnston – died Monday, March 25, 2019, aged 83, at home surrounded by his family following a long illness. He leaves his wife of 53 years, Marian "Rickie" (Gonzalez) Johnston; his sons, George Jr. "TJ", Greg, his daughter's Renee Baker and Rachel Blake; and his 5 grandchildren and many nieces and nephews. Born and raised in Newark, NJ, the son of George and Virginia (Sacco) Johnston, was raised in Rye, New York but spent most of his life in the greater Seattle area. In his early years, George and his brother Neil lost their parents and moved to Rye, New York to live with their Uncle and Aunt. After graduating High School in 1953, he attended Antioch University in Ohio, graduating in 1958 with a bachelor's degree in Marine Biology. After graduation he moved to Seattle to continue his education at the University of Washington. He worked for Boeing, where he met his wife, Rickie, in a carpool he had created and they were married in 1965 at St. Thomas' Catholic Church. George worked at Boeing for ten years but left to create his own company, "Flotation Services", his maintenance company that served the residents of the Lake Union Floating Homes for over 45 years. He had a passion for these homes and was a Founding Father of the Floating Homes Association. This organization would help safe guard this unique and special community for decades, because it was continually under threat of being torn down for development. To some the Seattle Floating Homes are considered to be as much of a City Landmark, as the Space Needle. He not only took pride in his business, but truly relished the friends he made during his time there. Over the years, his reputation led him to be named in several books about Lake Union.

Phil and Elaine Davis of Portage Bay – Phil Mark Davis (August 5, 1927 ~ July 17, 2015) – Phil passed away peacefully, to be with the Lord, July 17, 2015 at Queen Anne Manor from Alzheimer's disease. You can read the full obituary here. Phil has now been joined by his wife of 58 years, Elaine Gething Davis (1927 ~ 2018). Elaine was an energetic and enthusiastic resident of Portage Bay for 45 years. You can read her full obituary here.
Dick Wagner – Sad news from Westlake.  Dick Wagner passed away April 2017, aged 84. For those who did not know Dick, he was on the Floating Homes Board starting in about 1972 and became President in 1976 and then again served on the Board after stepping down from the presidency in 1978. He lived in one of the oldest historic houseboats on Westlake at the Old Boathouse moorage. and started renting small boats from his dock in the early 1960s. He later moved the boats to the Center for Wooden Boats where he continued to run the center for many years. You can read his Seattle Times obituary here.
Captain Mark H. Freeman – Born March 15, 1934 in Seattle, WA. Died January 26, 2017. Captain Freeman owned the moorages at 2764/66 WLN (Westlake Cove) where he lived for

many years and also was a part owner of the docks 2017/2019/2025 FVE now known as The Log foundation.  "He was one of the good guy moorage owners. He was reluctant to sell the moorages to the home owners but did so – the Log Fn in 1984 and the Westlake moorages quite a few years later." said Jann McFarland, Office Manager of the FHA and long time resident of the Log Foundation. Captain Freeman was also the owner of Fremont Tug which is now run by his son. You can read the all about his very interesting life in his obituary here.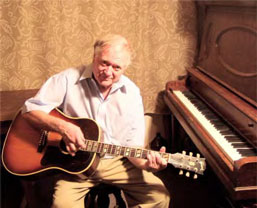 Bob West – Born on March 27, 1942 in Seattle, WA. Died aged 74 on July 31, 2016. Jay Robert (Bob, Jay) West ‒ longtime traditional jazz and blues musician, radio show host, and record producer ‒ died on July 31 of cancer. He was 74. Respected by musicians and collectors the world over for his field recordings and interviews, Bob was Seattle's premier archivist of country blues music. You can read the full obituary here. There is also a remembrance and more photos of Bob here.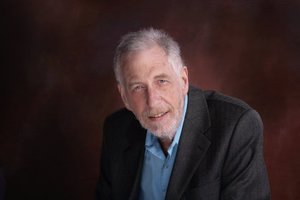 Bill Keasler – Born on November 13, 1946, in Tacoma, WA. Died aged 69 on March 17, 2016. A longtime leader of Seattle's houseboat community, Bill Keasler was president for 30 years of the city's Floating Home Association, which fought battles with city and state officials to keep the homes on Lake Union and Portage Bay. You can read the full obituary here.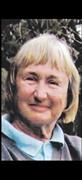 Maxine Joy Mundt Bailey –  born May 26, 1932 and passed peacefully from this life in the arms of her loving husband on September 7, 2015. She is survived by her husband Lawrence Bailey, son Mark Bailey (Kim), daughter Ann Compton (Dick), and grand-daughter Monica Compton. Maxine was known for giving 110% of her energy to whatever project she was engaged in. She returned to school to achieve her degree in Dental Hygiene. Not only did she throw herself whole heartedly into her dental hygiene career, but also served as president of the Greater Seattle Dental Hygiene Association. She led a group of camp fire girls, consistently provided home – made bread and home cooked meals for her family, and picked up litter while jogging. She summited Mt. Rainier and many other NW peaks. She spent 141/2 years sailing around the world on their 41′ sail boat "Shingebiss". During that voyage she visited 72 countries, all of the oceans and continents, and no canals. Before she entered a country she would know its history, and when not certain of a flower or bird, always had her books in which to look them up. She had 83 inspired years of life lived with enthusiasm, 60 years of marriage to the man of her dreams, and always encouraged her children by example to live full lives with integrity, energy and love. All of us feel a huge void in our hearts, but carry her love of living forward to give to others.